Every week we bring you a brief 15 minute video and the links of the best articles in Local Search. OK. It's not always 15 minutes but we are never off by more than 10 minutes or so.;
Last Week in Local is now available as a podcast. Sign up here for your regular Local Fix. What better way to spend your drive time?
Up to a third of reviews on TripAdvisor are fake with hotels and restaurants buying positive reviews, it has been claimed.
---
Research Reveals The Sad State of Google My Business Listings
Source:

www.billhartzer.com
Interesting that as many at 68% have claimed their listing. While Bill thinks that it is sad that the number is low, by historical standards it is quite hight.
A disturbing fact that surface though was that almost 70% of the Knowledge Panels were not using HTPPS.
---
Google is now able to show the date a business will open in the future, if the business owners enters such information into Google My Business. It can show the exact date or the month and year directly in the local panel on web search or Google Maps.
---
---
A P.E.I. entrepreneur is being highlighted by a new economic impact report released by Google.
Dave's Lobster, which was opened by Dave Hyndman in Charlottetown in 2014, has been pointed to in Google's first Canadian Economic Report
---
For all of your search journeys, we're introducing new features that help you resume tasks where you left off, keep track of ideas and content that you found useful, and get relevant suggestions of things to explore next.
The announcement includes the announcment of a new layer in the Knowledge Graph – Topic Layer.
---
Luther Lowe, senior vice president for policy at Yelp, contacted multiple White House aides in September with the draft executive order, according to two White House aides and a copy of an email shared with The Post.
Ooops!
---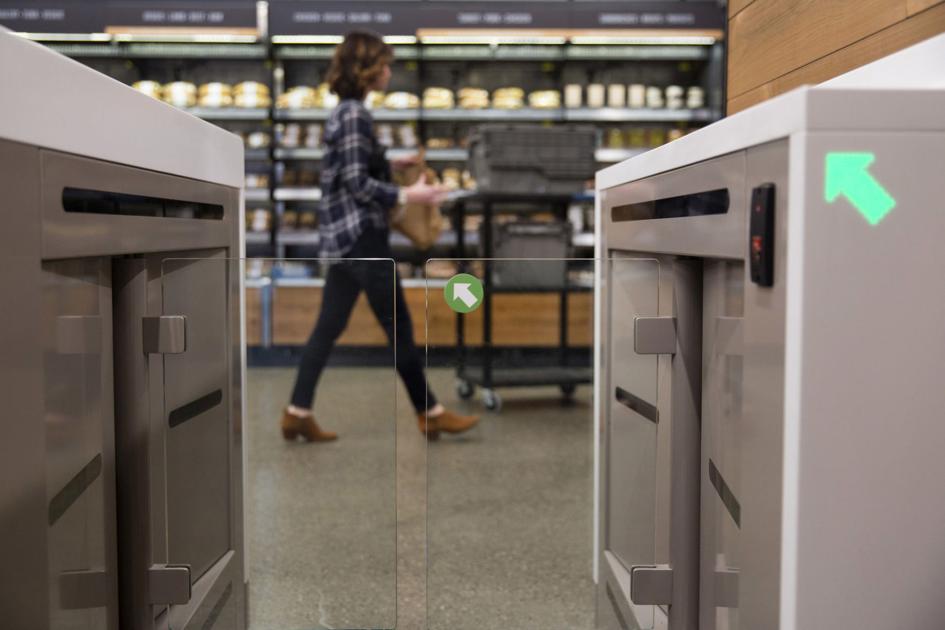 If Amazon.com proceeds with a plan to open 3,000 cashierless stores by 2021, it could cost as much as $3 billion, according to analysts at Morgan Stanley, but also signal
---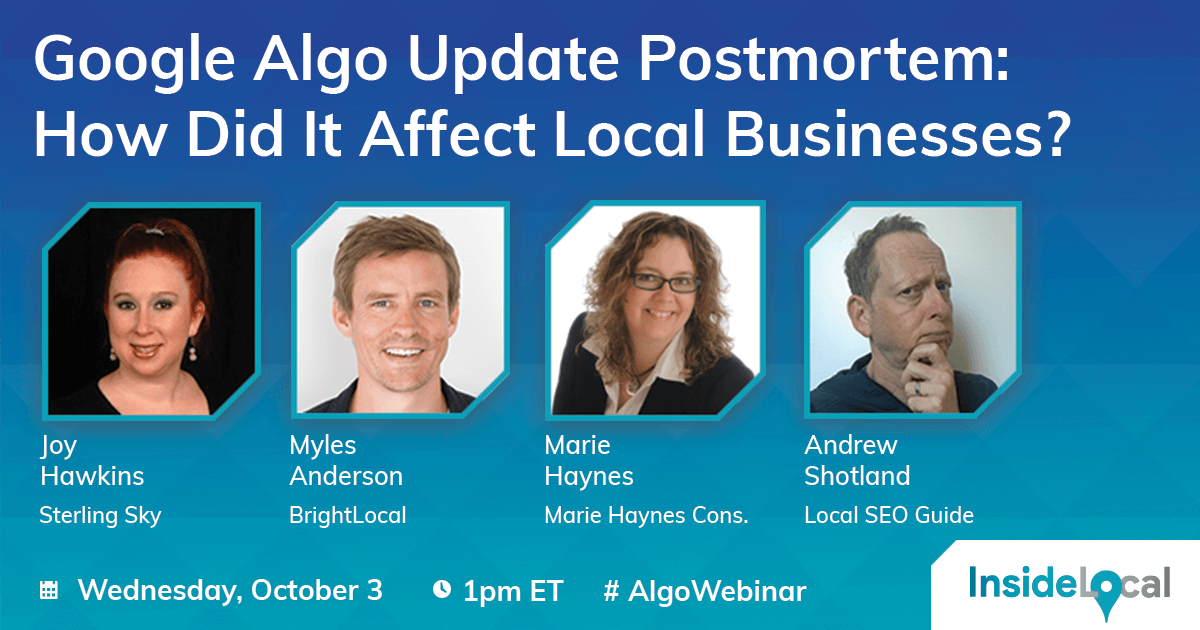 Find out how the latest Google algorithm update impacted local business websites, with examples and analysis from professionals in the field.
Join Joy Hawkins, Andrew Shotland & Marie Haynes on Octobre 3rd
---
In June of this past year, as Google My Business Website reached the age of one, I noted that businesses had created 2 million of these single page mobile ready
---
TLDR: ~7% of businesses world wide that have verified their business listing are using Google Posts and roughly 26% of verified business in the US were doing so
---
"When you look at this Website growth + the Local Knowledge Panel with Posts + AMP + Progressive Web Apps, we are starting to see the outlines of an "open web" that Google totally controls. Or at least they control the profitable parts," Mike Blumenthal tells David Mihm in their latest biweekly column.
---
Even if searchers drop the "near me," does Google still know what they're after? We transformed into SERP sleuths to see how Google interprets different levels of intent.
Some great research showing how results in the Local Packs differ between Geo modified searches, non-geo modified local searches and near-by searches.