Every week we bring you a brief 15 minute video and the links of the best articles in Local Search. OK. It's not always 15 minutes but we are never off by more than 10 minutes or so.;
Last Week in Local is now available as a podcast. Sign up here for your regular Local Fix. What better way to spend your drive time?
Mary:Instagram is introducing a new way to showcase local businesses with in-app profile pages.
---
Mary: Joy "The Hawk" Hawkins alerts us that Google added a couple sentences to the GMB guidelines regarding descriptions.
---
Mary: It's time to double down on reporting fake reviews! Contribute to Review Fraud's list here.
---
Mike: The FTC really brings down the hammer on an Amazon reseller that was buying fake reviews with a $12.8 million (suspended) fine and other penalties, effectively shutting them down.
---
Mike: Today Show interview with Jason Brown, Gold Product Expert, about the world of fake reviews at Google, Facebook, Yelp and Amazon.
---
Mike: As in many industries, Facebook engagement is half of what it was last year. Engagement, on average is ~ 1/2 of 1%.
At that level, Google Posts has higher engagement, even with their new, less visible location.
---
Mike: David and I discuss the a model of a continuum of behaviors in different industries that "predicts" whether a consumer is more likely to make their final decision right on Google or go through to the business website before committing.
---
Mike: I translate and interpret a fascinating patent that looks at where and how Google users reviews to better understand a business.
And it might, or might not, affect rank.
---
Mike: Google has announced a new way to report spam. Use the Business Redressal Complaint Form for Google My Business spam help
---
Carrie: Tips on ensuring your data is clean and accurate – Dana DiTomaso looks at filters, time zones, attribution, and interactions and gives tips for making sure your data is as clean as possible.
---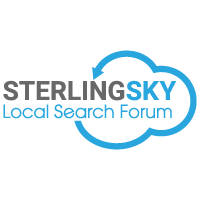 Carrie: Great advice on what to do if the practitioner listings outranks the practice listing from Joy Hawkins at the LSF.
1) change category to something more generic than the practices category;
2) link to a page about the doctor/practitioner – not the "about us" page; and
3) add a relation or "located in" notation to practitioner listing that shows them as a subsidiary/member of the practice.
---
Carrie: There continues to be a known glitch in replying to reviews in GMB – but no resolution at the moment.  If you're having an issue, using the API may still be working.
---
Video Deep Dive: Google Posts – What the data says about conversions – Local UniversityLocal University
Source:

localu.org

Carrie: Building on the RivalIq study Mike mentioned – Google Posts has better engagement than Facebook, Instagram and Twitter – even WITH the reduced visibility – as well as other benefits of posts that are becoming more apparent every day