Every week we bring you a brief 15 minute video and the links of the best articles in Local Search. OK. It's not always 15 minutes but we are never off by more than 10 minutes or so.
Important Links from Last Week in Local – LocalU Has a new CEO, Reviews are About More than Snippets, New Q&A Chrome Extension & More.
Last Week in Local is now available as a podcast. Sign up here for your regular Local Fix. What better way to spend your drive time? Interested in sponsoring Last Week in Local? Get in touch with us!
Mary: Every little thing Google tells us in Search Console is worth checking out. Now, we can get day old data and choose own own dates for reports. Get to know the new-ish interface and learn how to use it!
---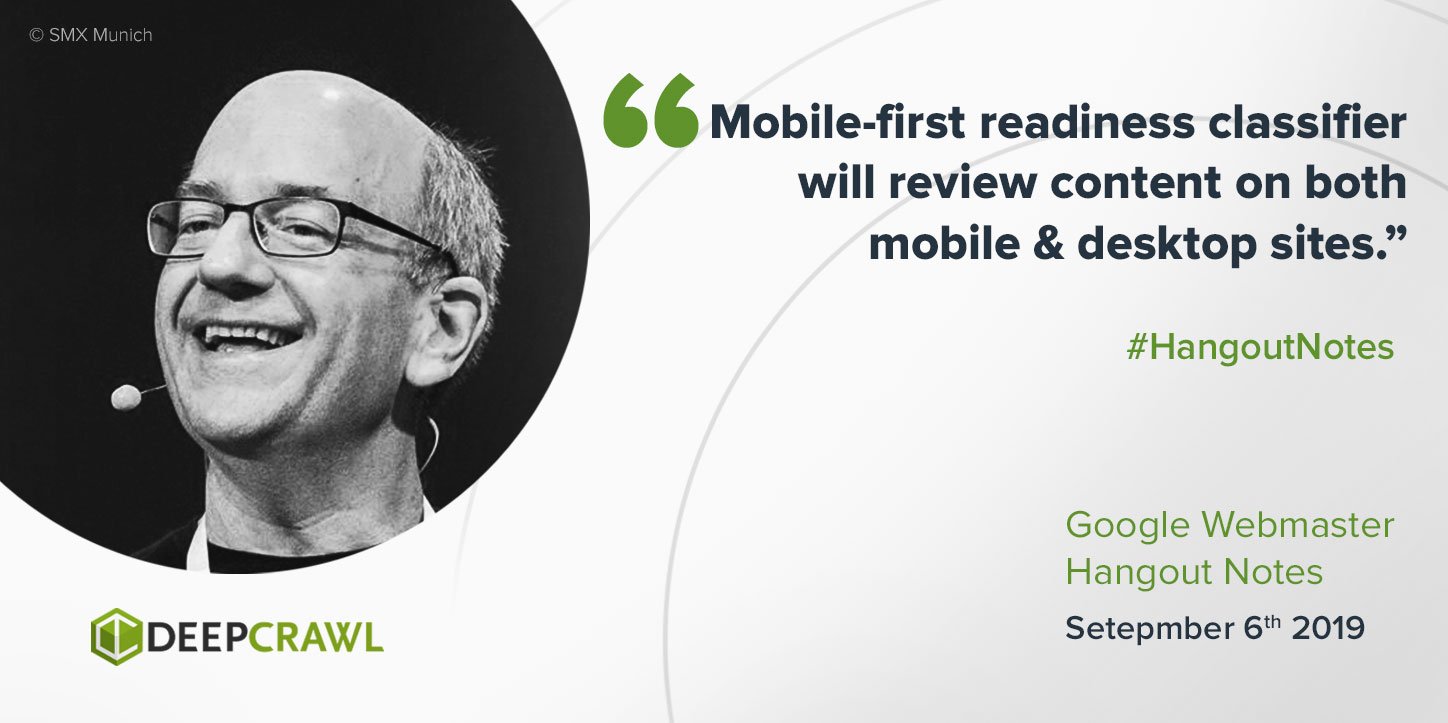 Mary: Some folks listen to every word John Mu says. @DeepCrawl reports: "With mobile-first indexing, Google will only index what it is able to crawl on the mobile version of the site, so if there is important content on the desktop version which is not available on the mobile version, this will not be indexed."
---
Mary: Have you lost stars? Are you afraid you might lose stars? Read this article and stop stressing over it.
---
Mary: @Damian Rollison argues that the old concept of citation building has largely lost its relevance, and that thinking of the local network as a system of channels — parallel, somewhat independent sources of consumer traffic — is a more appropriate paradigm for where we are now.
---
Mary: Many SEOs haven't updated their knowledge of the impact of value of citations in 2019. @GSterling surveys opinions on citations here.
---
Carrie: This is not really local related – but it's kind of sad, and might be, at least in part, caused by DIY online travel shoppers. According to the article, "Thomas Cook was brought low by a $2.1 billion debt pile that prevented it from responding to more nimble online competition. " So bad business + online competition. It currently has 600,000 people abroad, including more than 150,000 British citizens.
---
21,000 people found out online that the company was going under from what I hear.
---
Carrie: Great webinar with Julie Joyce, Giselle Navarro & Claire Carlile answer questions about building links, creating fun content, and generating press for local businesses.
---
Carrie: Great article with advice for those just getting started in digital marketing. While not local specific – some great stuff in here about learning, struggling, testing & more.
---
Agency Automators – Q + A – Google Sheets add-on
Source:

chrome.google.com

Carrie: Right before LocalU last week, Noah Learner of BikeShopSEP announced this chrome extension that helps to manage GoogleQ&A via the GMB API. This is nice because it's a stand-alone tool – not wrapped up into a package of other stuff – and it's FREE!
---
Carrie – an interview with Wales-based SEO consultant Claire Carlile about setting client expectations and the future of GOogle Maps!