Every week we bring you a brief 15 minute video and the links of the best articles in Local Search. OK. It's not always 15 minutes but we are never off by more than 10 minutes or so.
Last Week in Local is now available as a podcast. Sign up here for your regular Local Fix. What better way to spend your drive time? Interested in sponsoring Last Week in Local? Get in touch with us!
Mary: Strong evidence for a Google November 2019 Broad Core Update. Those that know say, "Hold your horses!" Read @martinibuster 's round up.
---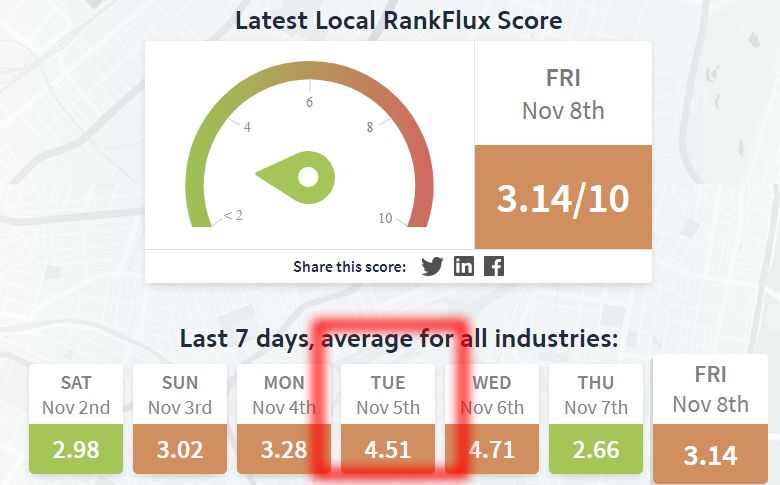 Carrie: Big grumblings about a google update that is affecting a lot of local businesses. It doesn't seem to just be focused on Local, though. Also, Joy reported that she's seeing much of what changed get reversed the next day. Don't panic yet, it could just be some fine-tuning that turned a dial too far for a few days.
---
Mary: A new AdWords extension enables lead capture with a contact form. This should make it easier for some businesses to compare the ROI of AdWords vs that of LSAs.
---
AlsoAsked.com: Discover and visualise the questions people are asking
Source:

alsoasked.com

Mary: An "Answer the Public" type tool to help you make sure your content is answering the intent of your visitors by more deeply exploring the questions they are asking.
---
Mary: Google announced it is now limiting the number of service areas a business can list to no more than 20. This is a big problem for small businesses in local area.
---
Mary: The FTC just released guidance on how social media influencers on Instagram and YouTube should handle disclosure of ads and partnerships. This will be pretty tough to enforce IMO.
---
Carrie: Questions are disappearing, reappearing, disappearing – they're still available as suggested answers, but aren't navigable from the Q&A feature. Nobody's sure what's going on with that.
---
Carrie: A very good list, happy to see Whitespark at the top – In my opinion, they're the gold standard. Bright Local's citation burst tool is my 2nd choice.  A few on this list I'd never give my contact information – so make sure you do your own research before using.
---
Carrie: Video from the Optimisey conference of Niki Moser of Two Octobers talking about technical competitive analysis. If you're a tech. SEO nerd, or want to be one, watch this – seriously.
---
Carrie: Jamie Alberico gave a presentation at SMX Milan about creating an entity based content strategy. I'd have liked to see the whole talk – but her slides are really good and available on Slideshare. What I really like is the step-by-step walk through how to identify entities and create the content that converts around what you know about that entity married to your target audience. Super great stuff.