Every week we bring you a brief 15 minute video and the links of the best articles in Local Search. OK. It's not always 15 minutes but we are never off by more than 10 minutes or so.;
Last Week in Local is now available as a podcast. Sign up here for your regular Local Fix. What better way to spend your drive time?
SMB Panel: The Demand for Service and the Problem of Scale | LSA Insider
Source:

www.lsainsider.com

After another successful SMB digital marketing bootcamp yesterday at Yelp's San Francisco office, we kicked off the Tech Adoption Summit, which continues today, with a presentation of new data on small business technology adoption. That was followed by a panel discussion of small business owners.
---
Report: 54% of SMBs Are DIY-ing, but Larger SMBs More Likely to DIFM | LSA Insider
Source:

www.lsainsider.com

For nearly 20 years there has been a heated debate about small businesses (SMBs), digital marketing and self service. The basic industry bias has always been that sales reps or some human involvement is required to close sales and that most SMBs won't self-serve.
---
Friday's plunge sends Yelp to a 52-week low and puts the stock on pace for its worst day of trading since going public in 2012.
---
How is URL structure different from information architecture, and why does the distinction matter? In this Whiteboard Friday, Will Critchlow helps us distinguish between the two disparate topics and shares some guiding questions to ask about each.
---
Google has today rolled out its 'Smart campaigns', designed for small-to-medium businesses (SMB) looking to get started with online advertising, across the Asia Pacific.
---
February 6, 2019 – Santa Monica, CA – come join top minds in Local Search & SEO and gain new insights into what's working with Google – from ranking to conversions and tracking – with a lot of stops in between!
---
Travel giant Booking, which owns Booking.com, Priceline, Agoda, Kayak and other brands, is spending an increasing amount of money on Google advertising — while simultaneously dealing with more competition from Google's metasearch engines.
---
Get someone to help assemble that bike or table you just bought
---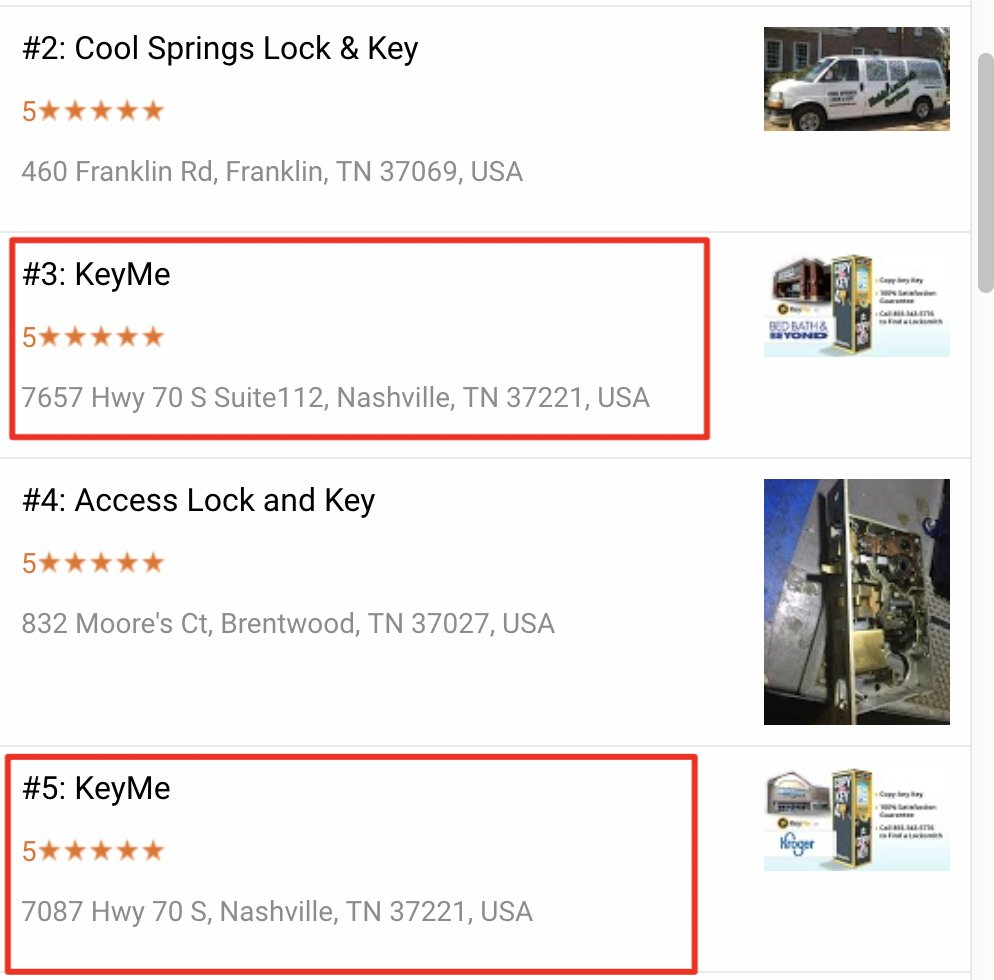 I (Carrie) kind of lost my gord over key duplication kiosks using GMB categories (and ranking for queries) that they should not qualify for. Google handles kiosks well with Redbox and Best Buy – why are these being allowed in "Locksmith" and "Key Duplication Service" categories?
---
Love that they're pulling more LIghthouse data into the Pagespeed Insights report. I started using Lighthouse after Joel showed me at LocalU Austin and it's helpful to have a "handout" for SMBs to hand to their webmasters to say "make this better."
---
2018 WordPress Site Speed Optimization Guide by Coywolf
Source:

coywolf.marketing

A third of the websites on the internet use WordPress, and many of them have the same problem, they're bloated and slow. This guide will show you how to fully optimize your WordPress site for speed.
---
Struggling with getting more local traffic? Check out our free guide on how to get into the Local Pack and win as much local traffic as it gets!
---
The ultimate guide to the Google SERP features appearing on the desktop & mobile search results pages. See each feature together with a brief explanation.