Every week we bring you a brief 15 minute video and the links of the best articles in Local Search. OK. It's not always 15 minutes but we are never off by more than 10 minutes or so.
Important Links from Last Week in Local – Doordash Drivers will NOW get tips (?!?), Censure for Google, et. al. Anti-Trust Testimony & More
Last Week in Local is now available as a podcast. Sign up here for your regular Local Fix. What better way to spend your drive time?Last Week in Local is Sponsored by GetCredo.com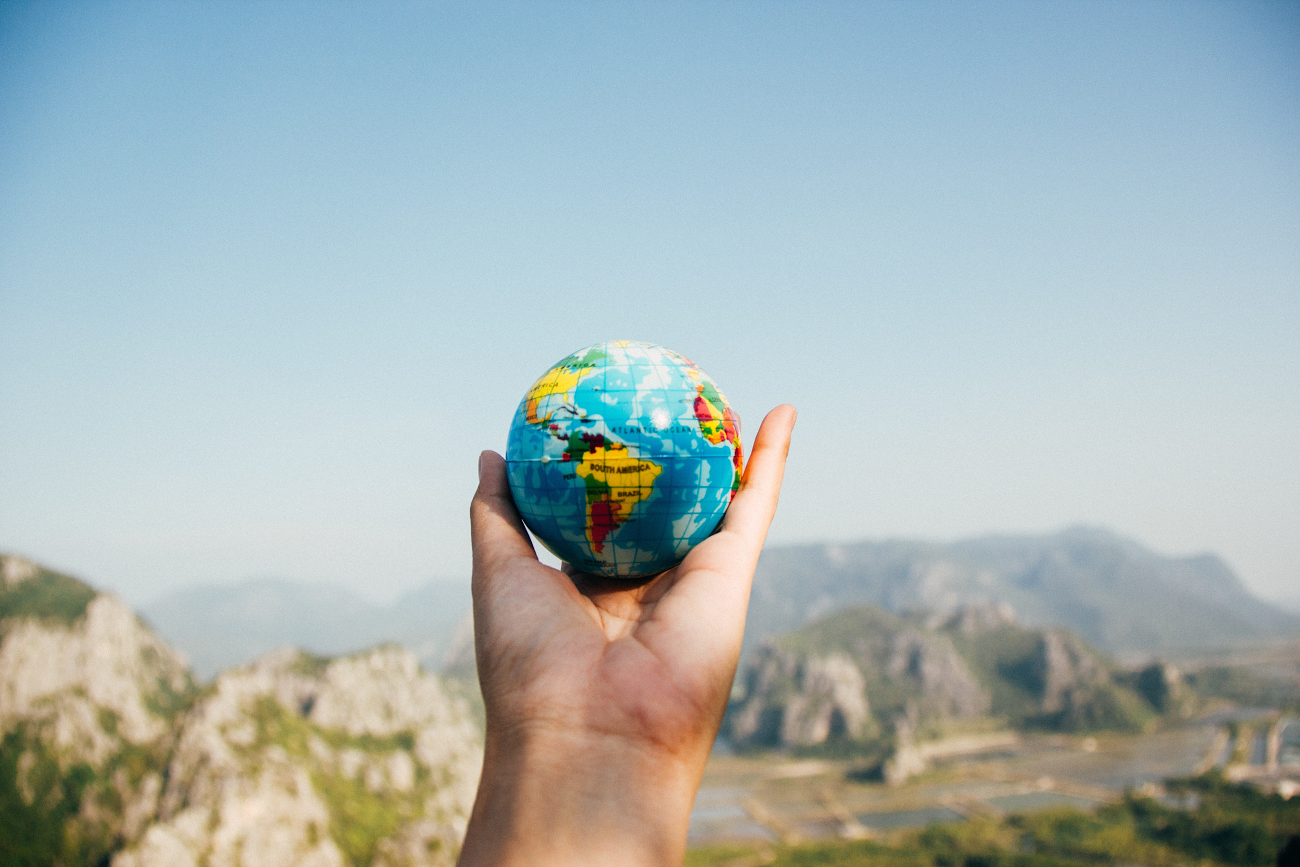 Mike: Google Maps 101: how we map the world
---
Mike: House Antitrust Subcommittee Chairman David N. Cicilline (RI-01) sent letters today asking Google, Facebook, and Amazon to provide complete answers to questions that were raised during last week's Subcommittee hearing
Cicilline said. "I was deeply troubled by the evasive, incomplete, or misleading answers received to basic questions directed to these companies by Members of the Subcommittee. While it is unclear whether these responses stemmed from their lack of preparation, purposeful evasion, or a failure by these companies to select appropriate witnesses for the hearing, we expect Google, Facebook, and Amazon to take this opportunity to provide responses to these questions raised during the hearing."
---
Mike: Because they weren't getting their tips before?
---
Mike: Reputation Management firm caught sending fake judicial orders to Google in order to get unflattering results taken down for their clients.
---
Mike: News of the weird ‪Runner creates illustrations via the routes he runs in San Francisco. ‬ ‪His image of Frida Kahlo required a 28.9-mile run and required 6+ hours‬
---
Mary: We've long felt that thought keywordDo reviews on Google My Business help with local rankings? See how Google treats them in 2019 and what you can do to maximize your rankings and visibilty in the local pack.
---
Mary: Google confirmed the cause of missing Google My Business reviews. Can you get them back? Maybe, maybe not.
---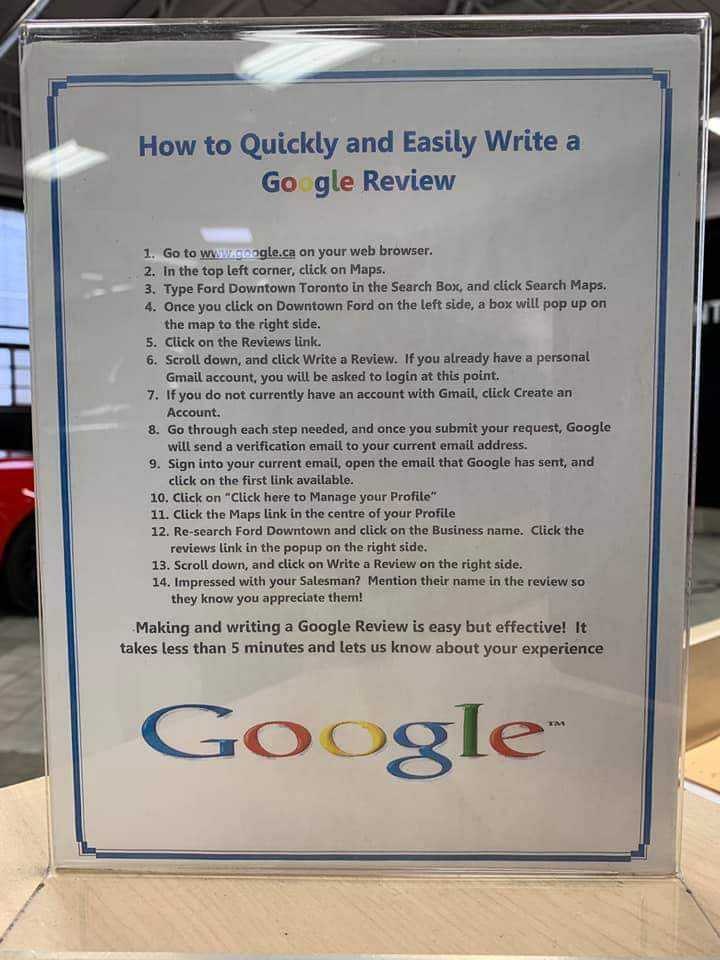 Mary: See just how quickly and easily Google reviews can be contributed by the average person.
---
---
Carrie: Nick LeRoy and Kyle Faber did a case study and give tips on how to speed up WordPress sites. IN this case they tell us how they got a WordPress site to score 100 on Google's page speed testing tool.
---
Carrie: GatherUp has a new feature – you can now manage all reviews from the customer activity screen. No more clicking around and getting distracted before you've worked through all of the new reviews
---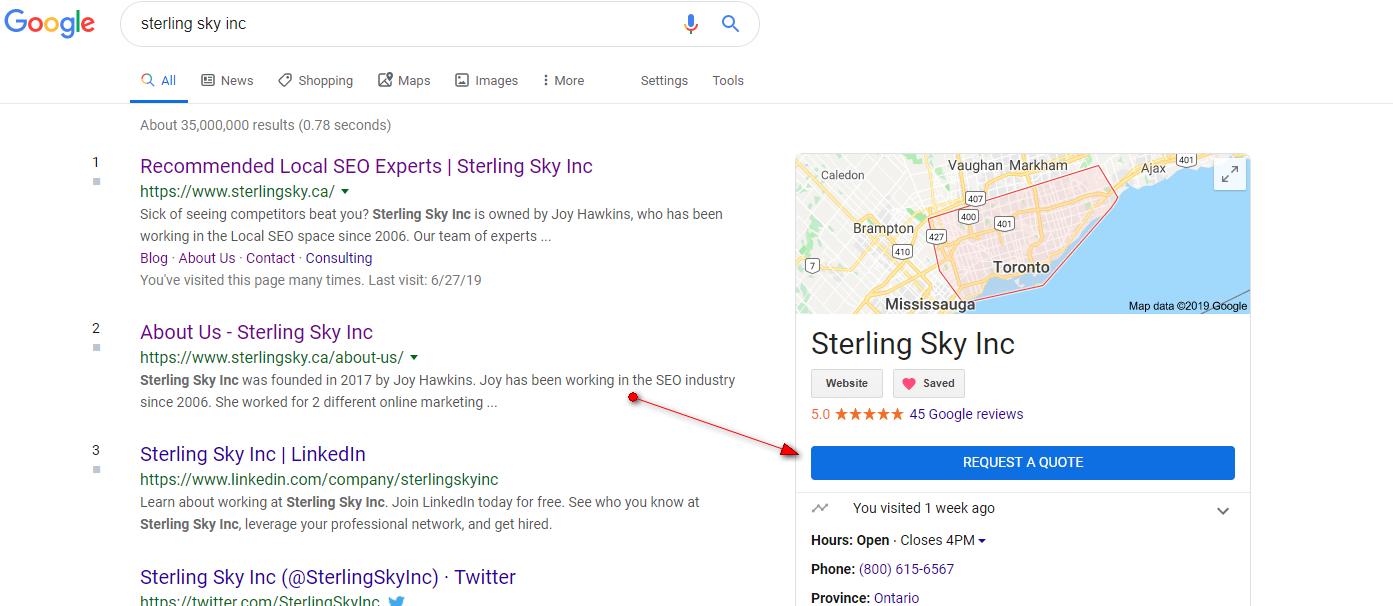 Carrie: Request a Quote button on tons of LKPs showing up for branded search on desktop. Ties into Google MyBusiness messaging. I received a text on the test I sent to Ignitor. When you submit you also get a message that says "When this business responds you'll receive a message through Google Maps on your mobile device"
---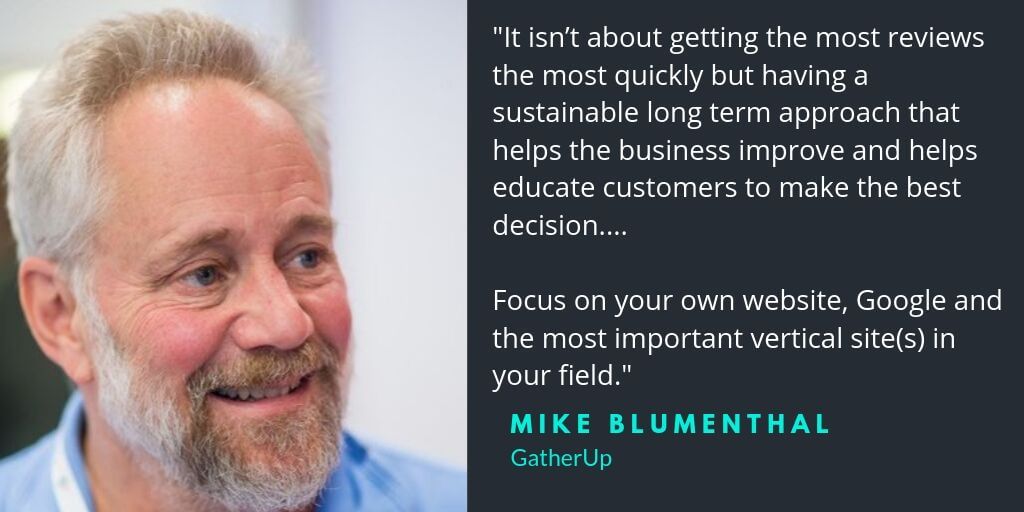 Carrie: Mike was interviewed by Matt Tutt all about local SEO for hotels. If you're in the hospitality space, or looking for a primer on "how google works" this is a must watch/listen.
---
Denver, CO – Local University
Source:

localu.org

Carrie:

Time is running out on Super Early Bird Pricing for LocalU Advanced in Denver! Get your tickets by Midnight 8/1/19!
---
Trying to take your customer acquisition to the next level, but not sure who to hire? Check out Credo who take a high touch approach to helping you define your project and then connect with and hire the right firm for your business's unique needs. No marketing project is the same, so why use a cookie cutter agency offering the same services to everyone? Find and hire the right firm for you at getcredo.com.