Every week we bring you a brief 15 minute video and the links of the best articles in Local Search. OK. It's not always 15 minutes but we are never off by more than 10 minutes or so.
Last Week in Local is now available as a podcast. Sign up here for your regular Local Fix. What better way to spend your drive time?
Last Week in Local is Sponsored by GetCredo.com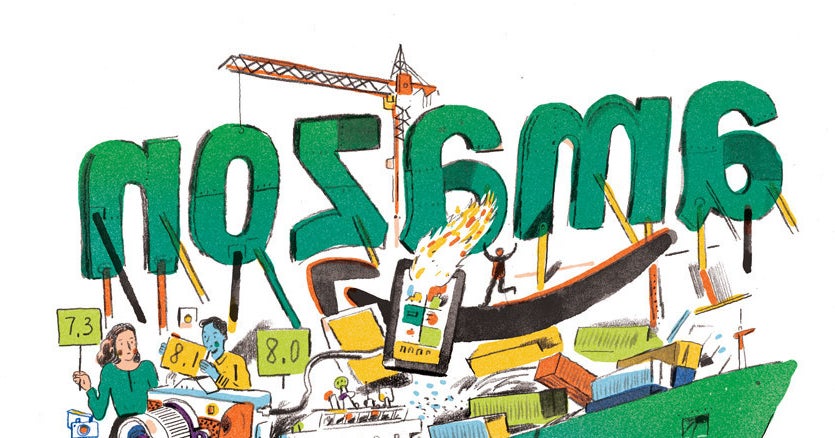 Mary: See some of the businesses Amazon owns here. From video games to wind farms to children's books written as text messages, you will be amazed!
---
Mary; Joy has updated and republished her detailed guide to GMB with lower pricing.
---
Mary: If you do Local, you need to follow the latest Tweets from Joy Hawkins to keep up on news.: (@JoyanneHawkins) and bookmark the page where she catalogs weekly changes in GMB and the Local Pack. This week: ads in LKPs and LSA ads in Local Packs, short name and review problems, Place topics.
---
Mary: Check out this community karma win, win, win in a small Virginia town.
---
Carrie: Our friend Claire Carlile, has written this amazing and comprehensive piece on adding UTM tracking to your Google Posts. If you're not doing this – you need to Read?. This?. Now?.
---
Carrie: Grubhub bought up nearly 30,000 restaurant domain names to "help" them market…but wont give over control to the restaurants? In some cases they're putting up websites to compete with the restaurants – who sometimes have their own online ordering. Not cool, Grubhub.
---
Carrie: GMB expanded availability of products and services to nearly all categories, and moved it into the sidebar instead of fighting with it in 2 separate spots.
---
Carrie: Shout Out to David Mihm and the Thrivehive Found Bytes podcast. Great info for marketers and business owners here. LocalU alum Dana DiTomaso of Kick Point joins David & Jessie Low of Whitespark this week to talk about GMB Posts.
---
Carrie: BacklinkO published their SEO services report which talks about the SEO Services industry from the business owner's POV. Great info in there, the most important I think is to point out that nearly no one who pays under $500 a month to for SEO services is happy with those services. You get what you pay for!
"clients that spent over $500/month were 53.3% more likely to be "extremely satisfied" compared to those that spent less than $500/month."
"Also, 61% of business owners cite that "increasing brand awareness" is important to them."
---
Denver, CO – Local University
Source:

localu.org

Carrie: LocalU Advanced in Denver has just published the agenda! We've not done anything like this agenda before, and it has something for everyone – from savvy business owners to enterprise & in-house marketers. Advanced is NOT a beginners conference.
---
Hiring the right marketing firm is a daunting task. That's why Credo exists, to help you find and hire the right SEO, PPC, or digital marketing firm for your unique needs.
Founded by a digital industry veteran and firmly established in the space, Credo is the best way to find and hire a digital marketing firm in days, not months.
Check them out – GetCredo.com.