Every week we bring you a brief 15 minute video and the links of the best articles in Local Search. OK. It's not always 15 minutes but we are never off by more than 10 minutes or so.;
Last Week in Local is now available as a podcast. Sign up here for your regular Local Fix. What better way to spend your drive time?
Mike: Changing their focus from growth to "Unit Economics"
Unit economics my ass… they are losing money on every scooter and it its not clear that they can overcome that before their money dries up. They broke down (or were stolen or vandalized) long before they could earn back their cost.
---
Mary: @Optimisey says "At best they're data capture tools for SEO agencies. At worst their advice could actually harm your site."
---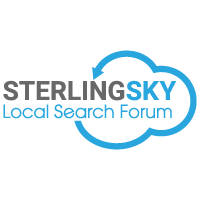 Mary: A short forum discussion on changing from a brick and mortar business to an SAB in Google My Business.
---
What Google's 'CallJoy' Virtual Agent Says about Where the Market Is Going | LSA Insider
Source:

www.lsainsider.com

Mary: @gsterling discusses CallJoy, a virtual agent SaaS offering that will answer calls, filter spam and help consumers accomplish their desired goals (store hours, food ordering, booking).
---
Mary: Events have gotten a lot of attention in the SERPs. Here are tips from Wells Yu to help you leverage the different features available for events, increase visibility and boost attendance.
---
Mary: How brand building via festival sponsorships benefits everyone involved.
---
CallJoy – Answer with intelligence
Source:

www.calljoy.com

Mike:To me this $39/mo service which filters spam, records calls and offers auto response capabilities, is likely how Google will monetize local.

Currently invite only so go to this URL to request access to the program.
---
Mike: Upgrading Prime for many items to 1 day.
Amazon is already capable of offering same-day and one-day delivery to 72% of the total U.S. population, according to RBC Capital Markets.
Amazon said on its latest earnings report that it's making one-day delivery the default for Prime members and it is spending $800 mil this quarter to make that happen
---
Awesome Attribution: Meet Google's Beta Online-to-In-Store Conversion Tracking – Louder.Online
Source:

louder.online

Mike: Google's current in-store tracking beta and its ongoing efforts to find out more about buyer behaviors will only become more sophisticated as time goes on.

In the meantime, there's plenty of opportunity to make use of their publicly available tools, and anticipate the possibilities that come from getting a better understanding of what your potential customers are doing after they visit your website.
---
Mike: More about basic GMB hygiene than any of Google's pay to play strategy but useful reminders of things to track none the less.
---
Mike: Phil neglected to add CID and Place ID for your listing as basic data points that should be kept offline so that if your listing goes kablooey then you have a reference point for Google.
---
Carrie: Which sources have you used to find a local business's phone number or address? Winner: GMB in search results – fairly close 2nd was GMB in Maps. Google is truly your websites homepage. 
Which source do you expect to have the most accurate and up-to-date contact information? 56% said Biz website. Don't neglect it.
Which features of Google My Business have you used? – Top 3 – Check opening hours, directions, read reviews.
---
SEO Mythbusting – Official Trailer (New Series)
Source:

www.youtube.com

Carrie: Google Webmasters is launching a Video Series on Youtube called "SEO Mythbusting" and just the trailer poses some great questions I'd like someone who knows what they're talking about to answer. Hopefully the answers take into account multiple arms of Google's products, and not just one silo. Side Note – there's a Javascript SEO series in their channel that I found particularly useful while puzzling out an issue from a prospect this weekend.
---
Carrie: Facebook is redesigning round the things people actually use – Events and Groups.  Its not a secret that I'm a big fan of groups for local business marketing – hopefully this isn't a precursor to some sort of pay-to-play feature.
---
Carrie: Interesting puzzle posted by Claire Carlile in the UK – if you click on "see photos" in the KP in the UK – you go to Google image search, in the US you go to photos posted by business and/or customers still within the maps interface.
---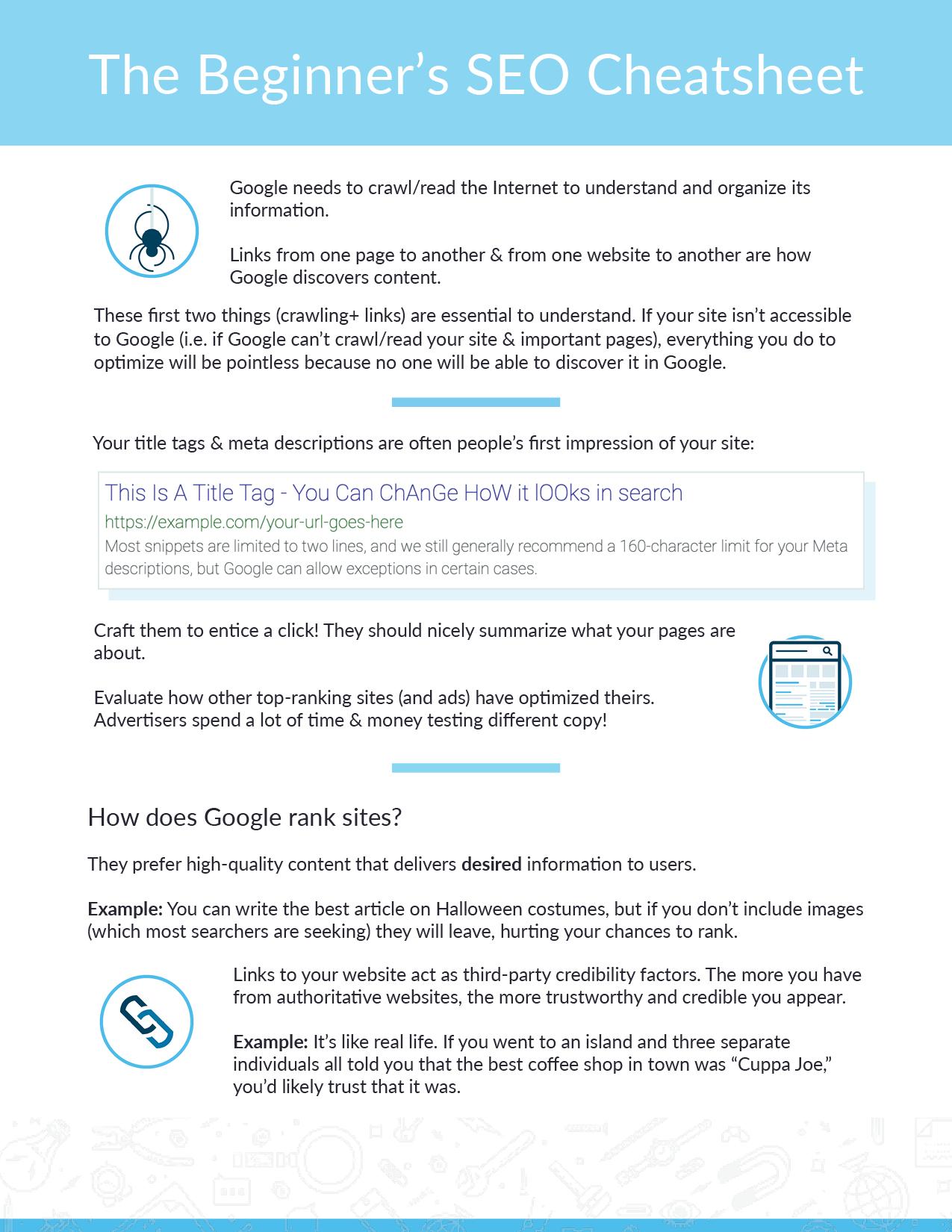 Carrie: Britney Muller of Moz posted this 1-page SEO Cheat Sheet that is an awesome resource to give to beginners and clients who need a "primer" without information overload. Check it out!